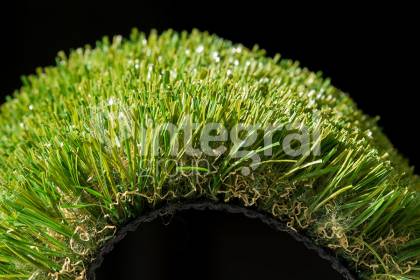 Artificial turf, which is no different from the natural appearance, cannot be distinguished from natural grass in terms of its appearance. However, since there is no fading in seasonal changes, it is highly preferred because it always remains the same color and is easy to care for.
There are many advantages offered by artificial turf. The most important of these is that it does not cause any harm to nature. In addition, the equipment used in the production of artificial turf is completely made of nature-friendly and non-harmful materials.
What Materials Is Artificial Turf Made Of?
Artificial turf is a type of artificial turf that consists of different looks and textures. These artificial turf are produced in different ways as fibrillated and monofloment and are used in different areas.
Synthetic artificial turf can be in different sizes in pile length. It is generally used on tennis, astroturf, and other sports grounds. It is produced in two different types with the tufting machine and their dimensions can be in different shapes.
Fibrillated Artificial Turf: These artificial turfs, which are generally made in the dimensions of 5, 8, 10 mm, are produced in different shades of green and used in gardens or balconies for decorative purposes.
Monofloment Artificial Turf: This grass model has almost the same appearance as real grass. In terms of texture and usage, they can be compared to each other so that they cannot be distinguished from the real. This type of artificial turf, which is used in football fields recently built, consists of two different yarns. It offers comfortable use, as it is made with a mixture of both monofloment yarns and yellow yarns.
Are Our Artificial Turf Carpets Harmful to Nature?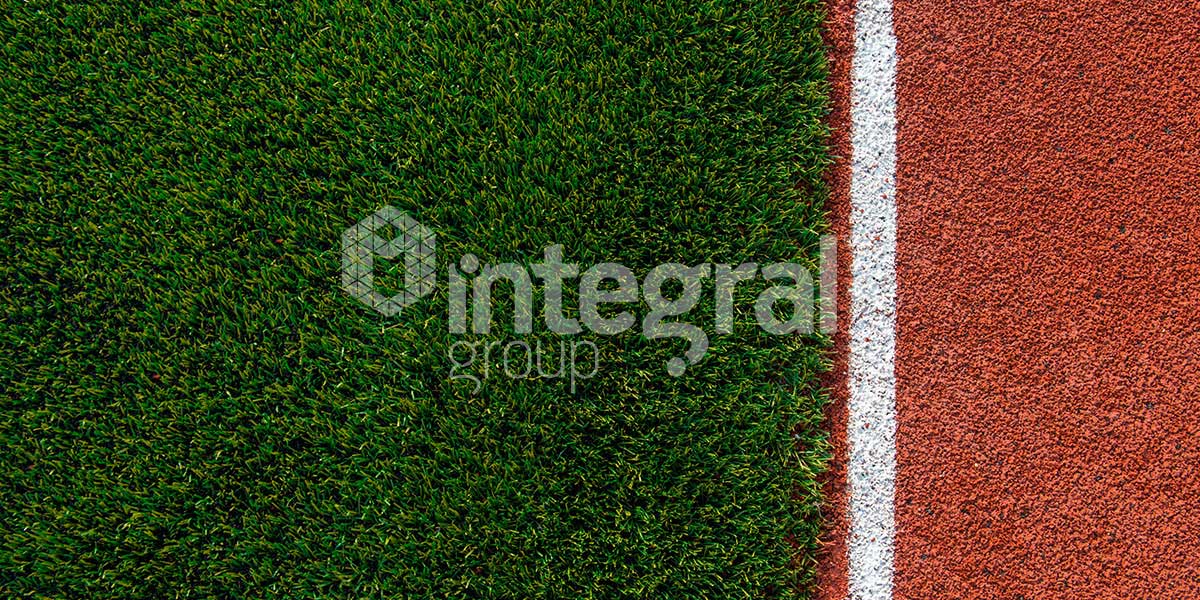 All artificial turf models produced are both recyclable and have no harm to the environment. In this sense, it is possible to say that these grasses do not cause any harm to nature. In addition to this, it also offers the opportunity to save money thanks to the lack of irrigation, soil replacement, and many other operations that need to be done in terms of maintenance.
Materials used in artificial turfs, such as latex, polyethylene, and polyurethane, are recyclable materials. In this sense, besides making a great contribution to nature, it also provides pluses to protect existing resources.
How to Install Artificial Turf in Concrete?
Artificial turf installation is straightforward. It does not have disadvantages such as planting, mowing, and watering in the ground like real grass, which takes a long time, takes time, and causes high costs.
If artificial turf varies according to the area to be used in balconies, the surface must first be clean. After cleaning the surface, measurements should be made for a perfect appearance. In this way, there is no space left, and a complete and complete appearance is gained on the surface.
Most of the artificial turf is produced with a self-adhesive mechanism. Therefore, it can be mounted on the surface immediately with the double-sided tape mechanism.
In addition, it is possible to stick with glue in cases where the turf must remain completely on the surface, and long-term use is required.
How to Install Artificial Turf in Astroturfs?
Although astroturfs are the areas where the surface is hit the most, they are places with the highest probability of wear. For this reason, certain stages must be followed for artificial turf installation.
Before the artificial turf is laid, it is necessary to weed out all the weed species in the field and dig to a certain depth.
The weed mat should then be laid and tightened well. After this process, water should be sprayed, and the bottom should be pressed firmly with compressors. These processes are fundamental after the artificial turf is installed to not slip out of place or have a different negative situation.
Since a flat floor is required as the last stage in artificial turf laying, the soil should be leveled, and the artificial turf pieces should be laid individually.
In addition to these, it is also important to use grass pins infrequently printed environments. In this way, slippage or wear that may occur after a certain period of time can be prevented.
Irrigation of Artificial Turf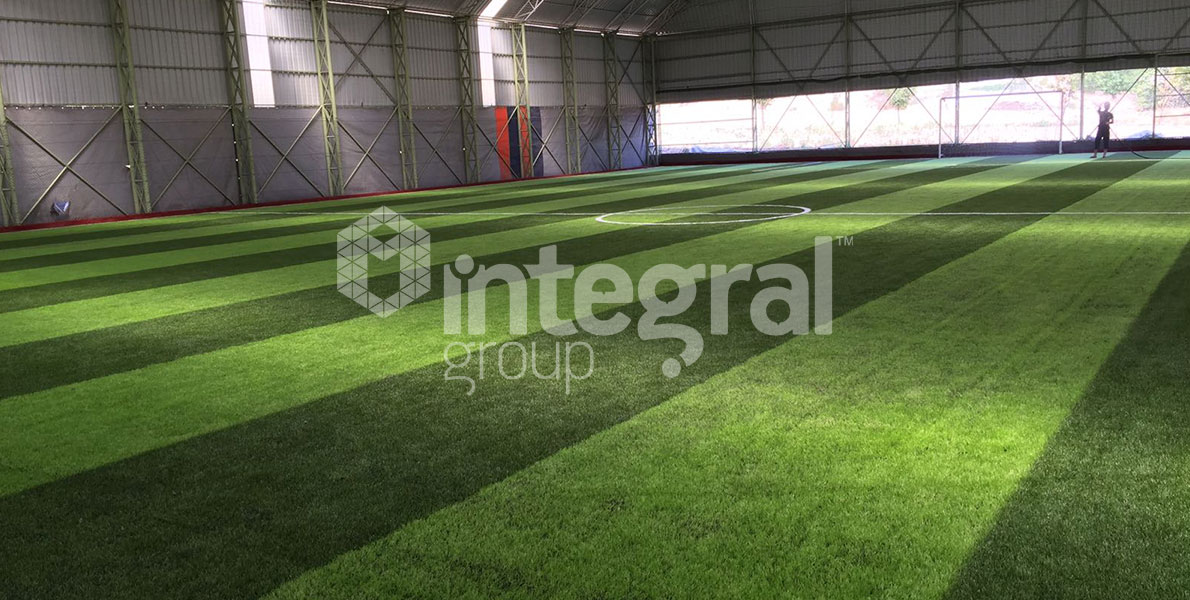 The biggest advantage of artificial turf is that it does not require irrigation. Both irrigation and lawn mowing operations are difficult and costly operations, especially in large-scale areas such as golf courses, football fields, and tennis courts.
In addition, in a global context, irrigation will waste a lot of water and lead to the depletion of existing water reserves.
However, there is no need for irrigation in artificial turf. It offers considerable savings in terms of both installation and maintenance. Also, even when real grass is watered, wilting may occur depending on the season. Artificial turf retains the same color for many years, although it is not watered.
The Contribution of Artificial Turf to Nature
Artificial turf is made in a way that is very suitable for nature and does not harm the environment in terms of both production and installation. The use of its ingredients in recycling is one of the most common advantages.
In addition, the lack of electricity and carbon used during mowing in artificial turf maintenance is one of their main contributions to nature. Artificial turf also emits very little carbon during production. This provides great advantages in preventing global warming and other environmental problems.
Prices of Artificial Turf Carpet
Artificial turf cost is much more convenient than natural turf in terms of both production, installation, and purchase. Prices vary depending on the materials used during production and the type of artificial turf. However, there is a difference in prices in terms of cost according to pile length, width, and other dimensions.
However, artificial turf is very economical compared to artificial turf, especially in terms of installation. The lack of costly processes such as fertilization and irrigation is also among the reasons why artificial turf is preferred. Another advantage of artificial turf is that it is sold in packages specific to the area and allows it to be made at much less cost.